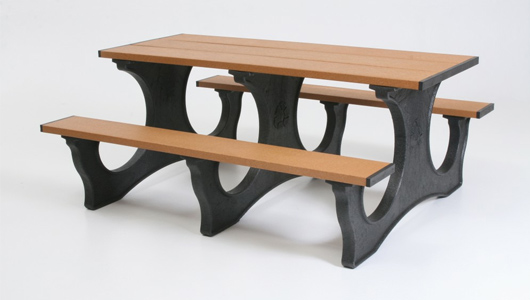 Finally an Easy Access picnic table made from 100% recycled plastic you will be proud of. Not only is this table a great looking table it is also extremly durable. The top and seats are assembled in the factory for easy field assembly. Simply place the molded frame on the table top and start putting the hex head lag screws in the pre-drilled holes. Eco-friendly and made in America.
This table would fit any venue and enhance the apperance. Manufactured using 100% maintenance free recycled plastic. This contemporary design is eco -friendly and made in America. 
100% maintenance free reccyled plastic.
Hidden stainless steel fasteners
Easy Access seating.
Attractive, durable, functional.